Hear our customers
Feedback from our past customers
Christina Levering
Kamas Wedding
Hey ladies 👋 I got married on Oct 6 in Kamas. I wanted to get on here and share some of my reception photos. I rented all my decor from All About You Rentals - Wedding and Event Decor. The owner, Christina Christensen Stewart is hands down the sweetest person I have ever met. She helped me bring my vision to life and I recommend anyone in area to use her services! The last thing I wanted was to spend $$$$ on wedding decor that I would just have to turn around and try to sell not to mention clutter up my house. Renting the decor was the best decision I made for my wedding and saved so much money. Also she has so much decor and different styles that I am sure she can bring your vision to life as well. Check her out and consider renting your decor instead of buying. You won't be disappointed 😉
Kiera G.
I am very satisfied with my experience with All About You. Working with Christina was easy and rewarding. I didn't have to worry about anything and her decorations were amazing and professional. I would recommend All About You for any bride who wants great quality for less hassle. Kiera
Ali P.
Decorations can make or break a wedding. With the pieces provided through All About You, my wedding was perfect!
Melanie
All About You professionally captured my daughter's vision of her special day! Christina, the owner, sees the big picture and works enthusiastically to provide an array of options and creative ideas. She took a lot of stress out of our day!
Tanya
My first experience decorating for a wedding reception and I could not have done it without Christina. I had some general ideas as to what I wanted to do but was not sure if it would work or even turn out the way I was hoping for. When I shared these ideas and hopes with Christina she was extremely encouraging and shared her professional opinion and had some wonderful suggestions. She also helped me pick additional items from her wonderful decor collection to help complete the picture. She has a warm, friendly personality that helped me relax as I tried to calm my own anxiety over having to decorate my daughter's wedding. I highly recommend her services.
Bree
I could not have asked for a better rental experience. Christina wad so kind and thoughtful and flexible. She has very modern pieces, antique/vintage pieces, and many different options for certain ideas (faux flowers/garlands, centerpieces, vases, easels, etc.). She gave some really fun ideas and recommendations to use specific decorations and stick within my budget. Her prices are fair and affordable. I realized I needed something the day before the wedding and she had no problem letting me use it. She is personable and kind and even gave me a bath bomb to help me relax the day before my wedding. I would 110% recommend Christina!! Thank you, thank you, thank you! ❤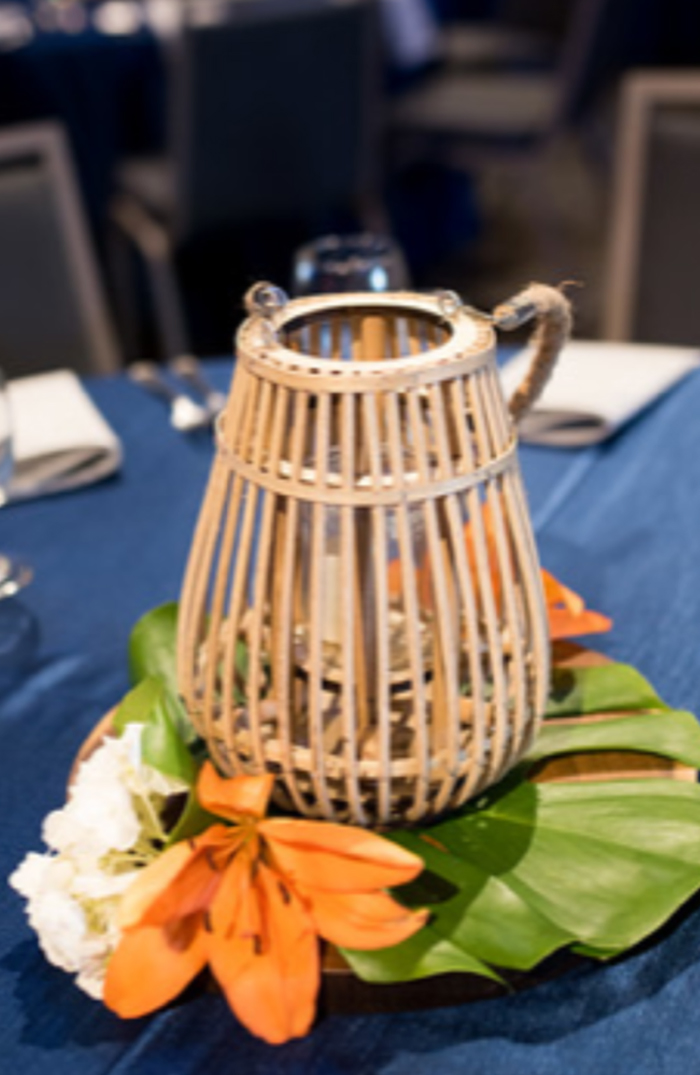 KeaLani
Christina's decor was a perfect fit for our event! Her products and pieces are professional & adorable. She was so personable and willing to work with us even with a short amount of heads up time. She truly cares about her customers and making their event & experience as smooth and stress free as possible, all while capturing and catering to your vision. Plus her prices are GREAT! I would highly recommend!
Jill
We had the greatest experience renting through this business! The owner was so great to work with and they have many things to choose from at a very reasonable price. They made decorating for our reception easy, fun and affordable! I highly recommend them to anyone planning a wedding!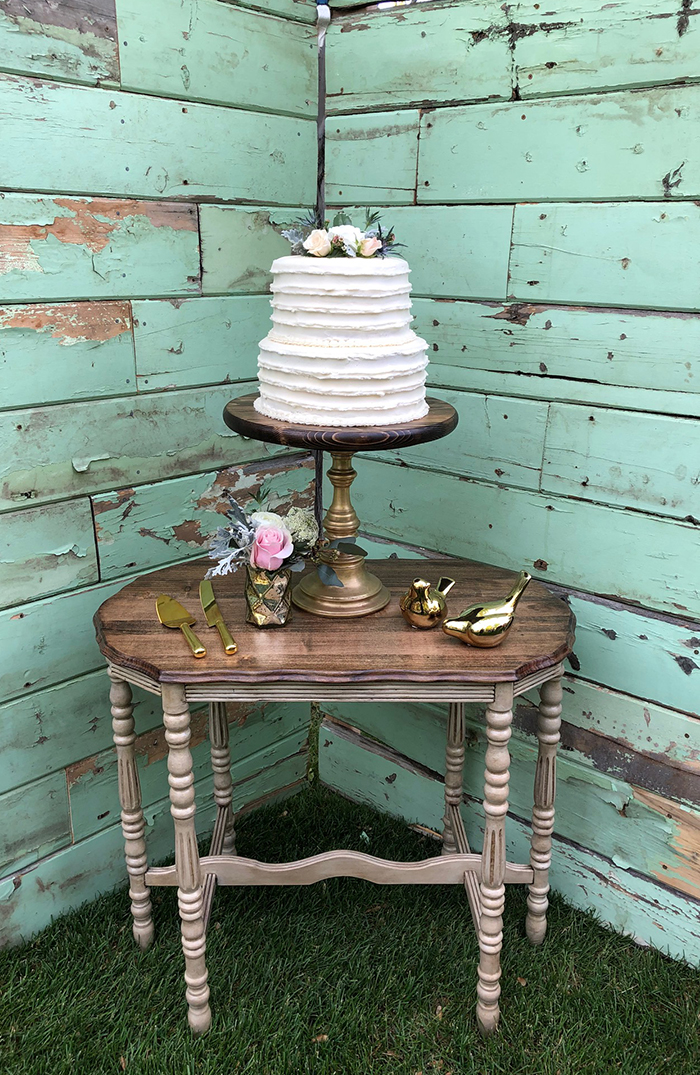 Kim G
There are no words to adequately describe just how amazing Christina was to work with! She has the best vision, is so creative and went above and beyond to make sure everything was just the way I had pictured in my head. She went as far as waiting through a rainstorm with me to ensure her pieces were ready to go as soon as it stopped to get my reception ready in under a HOUR and it turned out absolutely beautiful. I love that her company offers such a large variety of styles in regards to greenery, cake stands, cake cutters, card holders, beautiful centerpieces, old vintage pieces, unreal backdrops, wine barrels, chalkboards, the cutest candy stand you will every come across, and the list goes on. I am convinced you won't get a better person to work with or better deals for the quality pieces All About You Rentals has to offer because their name is 100% accurate. It's All About You!
Meybell A
Amazing service!!! Christina is such an amazing person, she has a great variety of decorations in a really great quality, if you have questions she will always respond immediately, no storm or wind will stop her from delivering your rentals on time and she is such a great help in setting those up. She has great prices and she will give you great ideas on decorations. I TOTALLY RECOMMEND HER!! I promise my reception looked beautiful thanks to her rentals.
Kenna G
Christina is so great to work with! She truly cares about making your wedding perfect for you. She is extremely accommodating and kind. I would highly recommend her and all of her decoration rentals to anyone!
Coralie
Christina was absolutely amazing to work with and she helped make decorating our venue extremely easy!! She has such a large variety to choose from and it saved us a lot of money! We had them deliver everything to our venue in Midway, Utah and they picked it up the day after the wedding. We received numerous compliments from friends, family, and even the venue staff regarding how beautiful everything looked. I would definitely recommend All About You Rentals to anyone planning their wedding or any event!
Alison
I loved working with Christina! She was so sweet and genuinely interested in our wedding. She was very accommodating with pick up and drop off times. My sister had previously rented from Christina and we both had a great experience!
Samea
My best friend's wedding was back in June and Im just getting to writing this review. I was pregnant at the time and have been super busy with a newborn, but lying in bed while baby is asleep I just remembered I HAVE to write this review. This woman is so so kind and helped us in every way possible. I cant think of anyone else I would ever want to work with for event decorations! Talk about going above and beyond for you customers. She had so much variety and styles and helped give ideas on how to match up things together. She was not pushy at all and her prices were amazing and affordable! I 100% recommend her!
Meagan
Christina and her husband were so amazing and easy to work with. Not only do they have literally everything you will ever need to make your wedding picture perfect and magical, BUT they are the sweetest human beings ever. Christina understands that planning a wedding gets crazy quickly, so she is so nice and accommodating about pick up and drop off times, as well as changing which items we needed to rent, all the way up to the day of the event! I was so grateful for her and she made my wedding day go smoothly and better than I ever could've imagined. Everyone loved their decorations!
Mindy
Christina was a genuine pleasure to work with. She has a beautiful selection of reasonably priced items and is so helpful. The whole process was painless! I'm planning to use her again for the next wedding.
Danette
This wedding decor rental shop has all your brides wants and needs. Very good prices and great delivery. Just make sure you give the correct address to drop off. ? Very friendly and easy pay through Venmo.
Amy
It was a pleasure working with Christina! I have been in the customer relations industry for my profession the last 10+ years and its rare to find company who really go above and beyond to their end customers. Christina was incredible to work with. She responded quickly to all my questions and processed all things with ease. She was very accommodating and patience, especially since I changed my order a couple times. She has a delightful, cheery personality. It was wonderful to get to rent from her. I will definitely work with her again on any of my decorating ventures.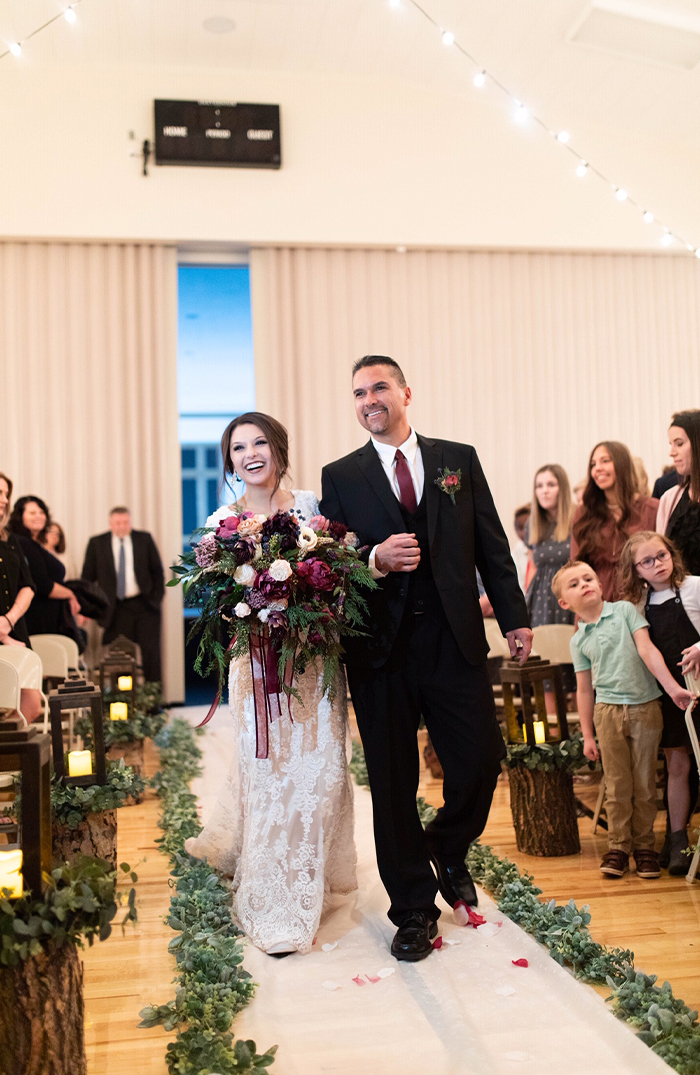 Tia
I would never recommend anywhere else but this business for wedding decorations!! Christina was amazing to say the least!!! Every time I had a question, she would immediately text me and give me all the details. She was willing to go the extra mile to make our wedding perfect! She was so optimistic and willing to do anything for our wedding day. All about you rentals is the best, and let's not forget...AFFORDABLE. I loved everything about it.
Anna
Every aspect of working with Christina at All About You Rentals was amazing! She was super helpful with our planning stages and then was so organized with pick up and return. She is quick to respond to questions and truly a delight to work with. She had everything my daughter wanted to decorate for her reception, which was so nice to have a "one stop" for everything we needed. Her reception was exactly what we had envisioned. I will share pictures as soon as we get them back from our photographer.
Janet
What do you do when you have to plan a wedding in five days during a pandemic? You panic, that's what you do! Ordering online is out. Going from store to store to scout for the things you need is out. So, in desperation, you go on FB Marketplace in the hopes that someone is out there to help. And you pray for a miracle with your name on it. My miracle was Christina with All About You Rentals. As soon as I got to see her inventory and feel her warmth, I knew everything would be alright. She was key in helping me figure out what decorations would make an impact. She was also patient with me as I asked a hundred times what the cost would be. When I got the surprisingly low total, I was sure there must be some mistake. But, no, there wasn't. She came to our rescue and we are so grateful! When you need to put together any kind of special occasion, I can whole-heartedly recommend Christina and her rental company!
Amy W
What more can I say that the previous reviewers haven't said?! Christina was a complete joy to work with from the beginning to the end. We would recommend her to anyone. Thanks, Christina!!
Amy M.
I am so happy to have found All About You Rentals. Very helpful with our wedding planning, even from across the country. All items added a beautiful touch, we found everything we needed and more! I will definitely recommend to everyone I know!
Angelica Q
All about you rentals was an absolute life saver for our small wedding during this crazy year. We were looking for simple yet beautiful decor but didn't want to have to buy for something we were using for one night. We found her on Facebook about a month before our wedding and she responded immediately, let us tour the next day, and had us all set and ready to go that day! Her pricing is amazing, her decor is absolutely beautiful and fit perfectly for how we pictured our wedding. She had everything boxed up and set aside for us the morning of our wedding, helped us load up, and stayed open that night for us to return everything. She is so quick to respond and was ready to accommodate us for anything we needed! She is also an absolute amazing person and so sweet and easy to talk to! Cant rave about this business enough! We are so so thankful for them, they truly saved our wedding!!
Annette J
Wow, Christina really help us make our event simply gorgeous! Her showroom was so well organized it was easy to pick out things we wanted to use. She was so helpful and kind at accommodating our requests. Would recommend All About You rentals to anyone!!
Kasaundra F
It was a blessing finding All About You Rentals. There were so many cute decorations that really pulled my wedding together and helped me fulfill what I was wanting on my wedding day. Thank you Christina for being so easy to work with and making it such a seamless transaction.
Lisa C
I do not have enough adjectives to tell you how amazing, wonderful, helpful, kind, insightful, etc., Christina with All About You Rentals is. My daughter's wedding was incredible and we could not have done it without Christina's help. Much love and thanks for making my Abby's day so beautiful!!
Whitney W
Christina made gathering wedding decor so fun and easy! Planning a wedding can be a lot of work and sometimes stressful but not with Christina! She genuinely cares about making your day perfect and all the decor is beautiful!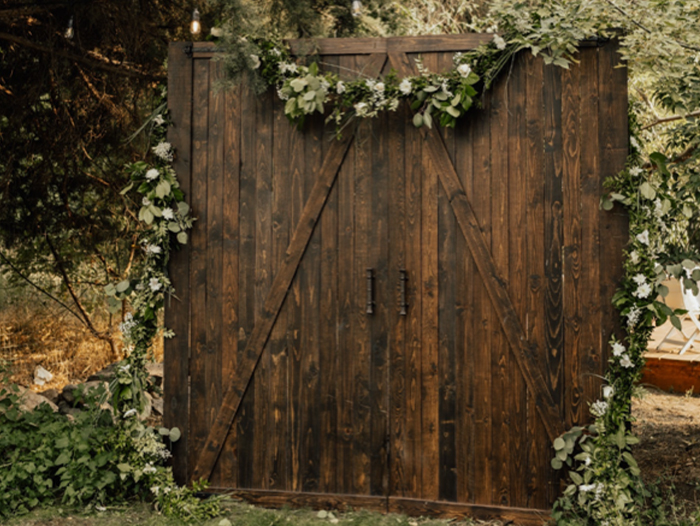 Coral H
My daughter and I had to plan her wedding reception during this Covid time. We had no idea where to start. A friend suggested we come to Christina at All About You Rentals:. We made an appointment and Christina helped make all our concerns disappear. In less than a half hour we had ideas for the reception and everything we wanted at a great rental price. The experience was amazing and everyone that needs help planning a wedding celebration should definitely use All About You Rental. Thank you so much for everything!!😀
Heather M
My daughter's wedding was one week ago! I heard about All About You Rentals and it is a wedding supply mecca!! I kid you not! It has everything you could imagine - great quality decor for reasonable prices! It was just what we needed to add those finishing touches for our wedding. I was thrilled with the service, flexibility and quality products we rented to enhance our backyard. I will use them again and again and I encourage you to check them out!
Janna R
We had the best experience renting from All About You Rentals! I had no idea where to begin and every email, filled with questions, was answered quickly! In fact I thought I must have been the only customer, that's how personable it felt! When we dropped off our rentals there were several others returning also. I had no idea and was even more impressed with the customer service. I highly recommend All About You Rentals! Their inventory is huge and they are continually adding more and more. You won't regret renting from them!
Lindsey W
My wedding would have not been the same without Christina! Her decorations are so cute and she had such a great selection to choose from. She helped us plan out what we wanted and get set up for our big day. The little personal touches made our wedding so special! Her prices were very affordable as well!
Erin
All About You Rentals has a HUGE selection of wedding decor. I found everything I was looking for and more- lanterns, candles, stands, signs, garlands, etc. Also, the owner, Christina, is SO sweet and easy to work with. I would highly recommend this company for rentals. These photos were taken by @bybraadyn
Leina
I am a proposal planner and I absolutely LOVE All About You Rentals! Not only are their prices so affordable but the customer service is so personable and so very helpful. The rentals are such great quality and she has multiples of every item so you get what you need to make your event elegant and beautiful. Christina is the most amazing person to coordinate and work with! You can tell she not only LOVES what she does but she also is amazing at it and has such vision and creative ideas that help make your event that much more wonderful. I highly recommend, if you need any rentals she has them all!! Worth it 100%
Barb
I love All About You Rentals! They have so many wonderful items to choose from to make your special day what you want. They have everything! I've used Christian and All About You several times and I'm so glad they exist! Christina is wonderful to work with and everything she offers is so well kept. You won't find anything like All About You and everything they offer to rent and at good prices. They make planning everything you want for a wedding or event easy!
Rhiannon
All About You Rentals is AMAZING! I wish I had found Christina sooner. Finding her took away all of the stress I was having from decorating for my wedding. She is SO quick to respond and is the kindest person. What she has created is a dream come true for anyone planning a wedding or any type of event. The prices are fair and fantastic. She does not pressure you into getting anything you don't want and is incredibly knowledgeable on all things wedding. If you need help coming up with how you want to decorate or if you have inspiration pictures she can make it come to life. I could have spent hours in the space she has created. I will be recommending her to anyone and everyone. Just talk with her or go and see her place and you will immediately understand why you should give her your business!
Tammie
We've used All about You Rentals several times . From a wedding, open house, bridal shower, baby shower even a family dinner we wanted to make extra special. No matter how big or small our event Christina is so incredibly attentive and you feel like your event means as much to her as it does to you.